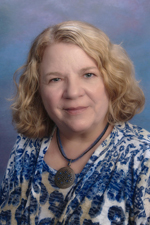 Deborah Butler, Senior Licensed Psychological Examiner
Deborah M. Butler has enjoyed working with children, youth and adults for over 30 years. She received her M.A. in Psychology from ETSU in 1980 and then became a Licensed Psychological Examiner in 1982 with competencies in both Clinical and Counseling areas. She later upgraded this license to Senior Psychological Examiner. She is also certified as a School Counselor K-12. Ms. Butler has worked in many community based settings such as: Northeast State Community College, Sullivan Elementary School, Lynn View Middle School, Department of Youth Development, Greene Valley Developmental Center, ETSU Counseling Center and in private practice.
Through the years Mrs. Butler has delivered services through individual counseling, group counseling, teaching classes and workshops, providing consultations, and networking with community agencies. These services required expertise in order to help others learn crisis and stress management, conflict resolution, interpersonal effectiveness, feelings management, communication skills, decision making and goal setting processes, time management, assertiveness, and leadership skills. Mrs. Butler has found that managing change (as in the transitions involved in career searches, new relationships, losses, aging, "empty nest", etc.) are challenging and often involve learning new coping/effectiveness skills.
John Lawson, Licensed Marriage & Family Therapist
John P. Lawson received his Masters Degree in counseling with an emphasis in Marriage and Family Therapy from East Tennessee State University. He went on to become a Board Certified and Licensed Marriage and Family Therapist in the State of Tennessee, as well as a Licensed School Counselor. John has worked in both professional clinical settings, school-based counseling settings with children, and also church-based counseling settings (Indian Path Pavilion, Woodridge Psychiatric Hospital, The Unicoi County School System, and the Watauga Baptist Counseling Association).
John has 17 years of mental health experience working with families, couples, and individuals. He enjoys treating those who are moving through challenges of addiction and emotional distress. John has extensive training in both cognitive and emotive therapy styles as well as family system theory and narrative orientations. John believes that coming to counseling and seeking help are acts of courage on the part of clients and families. He delivers passion and energy to assisting his clients move through the challenging times in their lives. John has participated in specialized trainings for crisis management, play therapy, grief counseling, and trauma recovery.
John is an active member of the American Association of Marriage and Family Therapists.
John has been married to his wife Heather for almost 13 years and has two sons. He has been a member of Grandview Christian Church for 28 years and is an active leader in their small group, children, and youth ministries. John welcomes meeting people from all backgrounds and uses faith-based approaches only if this is in the comfort level of the client or families.
Kristen Rosenberg, Licensed Clinical Social Worker
Kristen Rosenberg received a Master's in Social Work from ETSU in 2010, and then went on to become a Licensed Clinical Social Worker in the state of Tennessee. She has worked with hospice and end of life for several years. She specializes in working with grief and loss, as well as coping with terminal illness. Kristen also enjoys working with couples and individuals with emotional stress.
Kristen and her husband, Kyle, have lived in East Tennessee since marrying in 2009 and have two sons.
Eve M. Giesey, Licensed Professional Counselor
Eve has a Master's degree in Clinical Counseling from Ohio University and is a Love & Logic Parenting Skills facilitator and an ABIDE Debriefing and Renewal counselor. She sees adults of all ages as well as older teens.
She specializes in parenting and couple and family therapy, depression and anxiety, substance abuse, personality disorders, life and cross-cultural transitions, and trauma. Her treatment approaches are fairly eclectic: existential and spiritual, CBT, and trauma-informed. Eve and her husband, Jeff, have recently moved to East Tennessee from Ohio and love being among the friendly people and the mountains! They have four adult children and two very entertaining granddaughters.
Ben Taylor, Licensed Professional Counselor
Ben believes that counseling can be beneficial for everyone, not just individuals experiencing significant mental illness. We all face challenges and stressors in our day-to-day lives. Therapy allows a space to work out our concerns and frustrations so that we can live a more healthy life. Counseling should be easy to begin, effective, and comfortable. He strives to provide a counseling experience that feels natural, energetic, and honest.
Ben has a Master's of Science in Counseling from Milligan College and has extensive experience helping adolescents and families achieve their goals. Because of his work as a therapist in a local high school, Ben has a unique understanding of the stressors students face in the school as well as how to communicate with school staff to meet the needs of students. He is a Licensed Professional Counselor (LPC-MHSP) in Tennessee. He utilizes a variety of treatment modalities including Cognitive Behavior Therapy and Solution-Focused Therapy. Every session is adapted to meet the specific needs of the client.
Ben is native of East Tennessee. In his free time, he enjoys spending time with his wife and daughter, hiking, fly-fishing, and exploring the outdoors.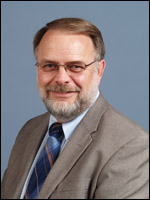 Dr. Rob Hughes, Psychologist
Dr. Hughes is not taking new patients at this time.
Dr. Hughes earned a Ph.D. in Clinical Psychology from Texas Tech University in 1979. He completed an American Psychological Association Approved Clinical Psychology Internship at Olin E. Teague, VAMC in Temple Texas. He completed 1800-hours of Post-Doctoral training in Clinical Neuropsychology at the Ft. Lyon, Colorado VAMC in 1985.
Dr. Hughes left the VA to assume the Director of Psychology position at High Plains Baptist Hospital in Amarillo, Texas in 1986. He entered private practice in Amarillo in 1989. In 1993, he was recruited by Continental Medical Systems to Johnson City, Tennessee to become the Director of Psychology at the Northeast Tennessee Rehabilitation Hospital.
In 1998, Dr. Hughes and Dr. Rodney Sullivan opened a partnership in private practice under the name of Neurobehavioral Associates in Johnson City. Today, Dr. Hughes serves in a full-time position at the Mountain Home VAMC, yet remains passionate about continuing his private practice at GracePointe Counseling Center which serves Neurobehavioral Associates in the role of a management collaborative.
In his private practice, Dr. Hughes specializes in psychotherapy and Christian Counseling. He is a Charter Member of the American Association of Christian Counselors and is a Board Certified member of the American Board of Medical Psychotherapists.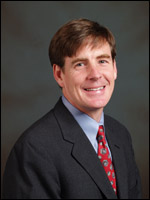 Dr. John Thurman, Psychologist
Dr. Thurman is not taking new patients at this time.
Dr. Thurman was born and raised in the suburbs around Atlanta, GA. After painful failures in the careers of Alligator Wrangling and Championship Dirt Bike Racing, he decided on the field of Psychology. He obtained his BS degree from the University of Georgia, with a major in Psychology and a Minor in Spanish. His interest in religion and spirituality led him to Fuller Seminary where he completed his Ph.D. in Clinical Psychology from the American Psychological Association (APA) Accredited Graduate School of Psychology, and his M.A. in Theology from the Graduate School of Theology. Dr. Thurman completed his APA Accredited Internship at James H. Quillen Mountain Home V.A.M.C. in Johnson City, Tennessee. There, he worked on rotations including Neuropsychology, Substance Abuse, and Primary Care.
Dr. Thurman and his wife, Amanda, enjoyed the internship year so much they decided to settle in Johnson City. They live there with their two boys, Bryant and Wiley. Dr. Thurman currently maintains a general private practice, provides Psychological Services in nursing homes, and teaches occasional classes at the local college as an adjunct instructor. He still someday hopes to regain his crown in dirt bike racing.